WebServices

with

"Affordable WebServices for a Competitive Online Presence"
From stylish, affordable 2 page websites, to a multi page WebBusiness with e-commerce, email marketing and more... BeeCeeWebServices can create and develop your WebPresence.

BeeCeeWebServices work closely with our clients to create an online presence that both sells your message and expresses your business character.

BeeCeeWebServices uses a 'Content Management System' (CMS) which allows you to cost effectively maintain and update your online presence, if required. Alternatively, we can cost efficiently manage and refresh your website.

Client satisfaction is our priority, absolutely, meaning we take time to inform you on the 'ways of the web', without being overly technical.

BeeCeeWebServices maintains and supports your WebBusiness as an ongoing venture, ready to evolve and grow. BeeCeeWebServices work hard to create a professional Website that is easy to navigate, fast loading and search engine friendly.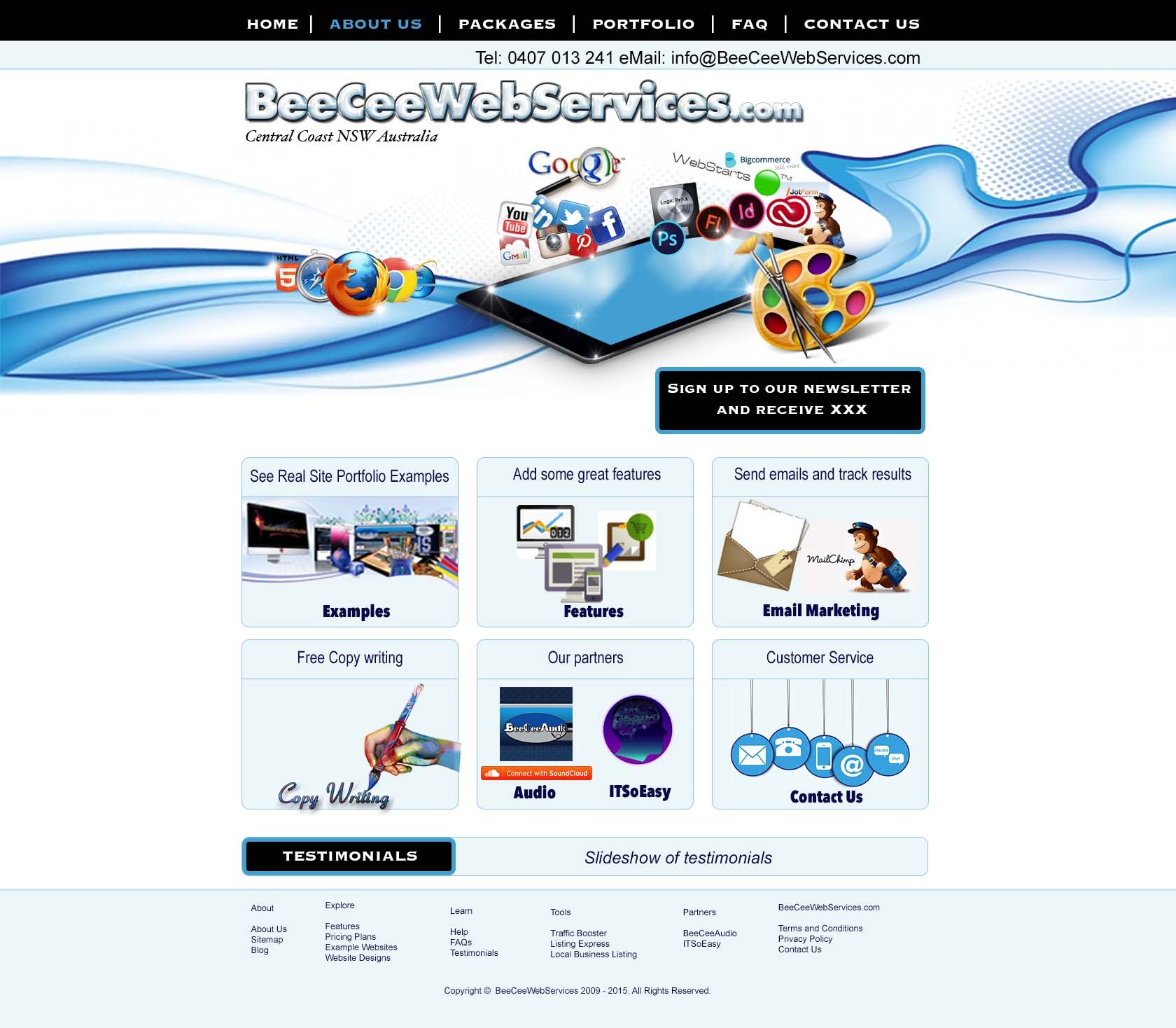 Copy Writing

A crucial component in effectively communicating your advertising or marketing message is copywriting. Your pitch should very quickly engage then continue to draw your reader into 'your story'. Short, sharp copy works. BeeCeeWebServices provide, as part of the service, a copywriter available to assist when blending your website together. Our mission is to create copy that best expresses your message in a competitive marketplace.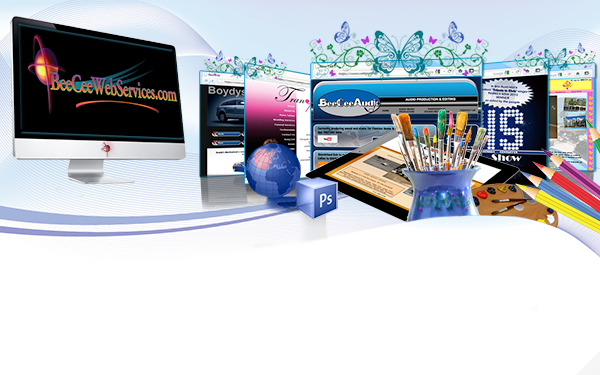 With BeeCeeWebServces custom graphic designs you can match and market your business by complimenting your website. For example images to add to your smart phone, Facebook, Twitter etc...
Graphic Design

A stunning design will stimulate a lasting first impression, so crucial in assuring a business shines in the marketplace. BeeCeeWebServices offer a design service that resonates and delights with quality design images to engage and inspire potential customers. Please peruse some of our quality creations and remember BeeCeeWebServices design service is both artistic and cost effective.